Transfers
IN THE
CYCLADES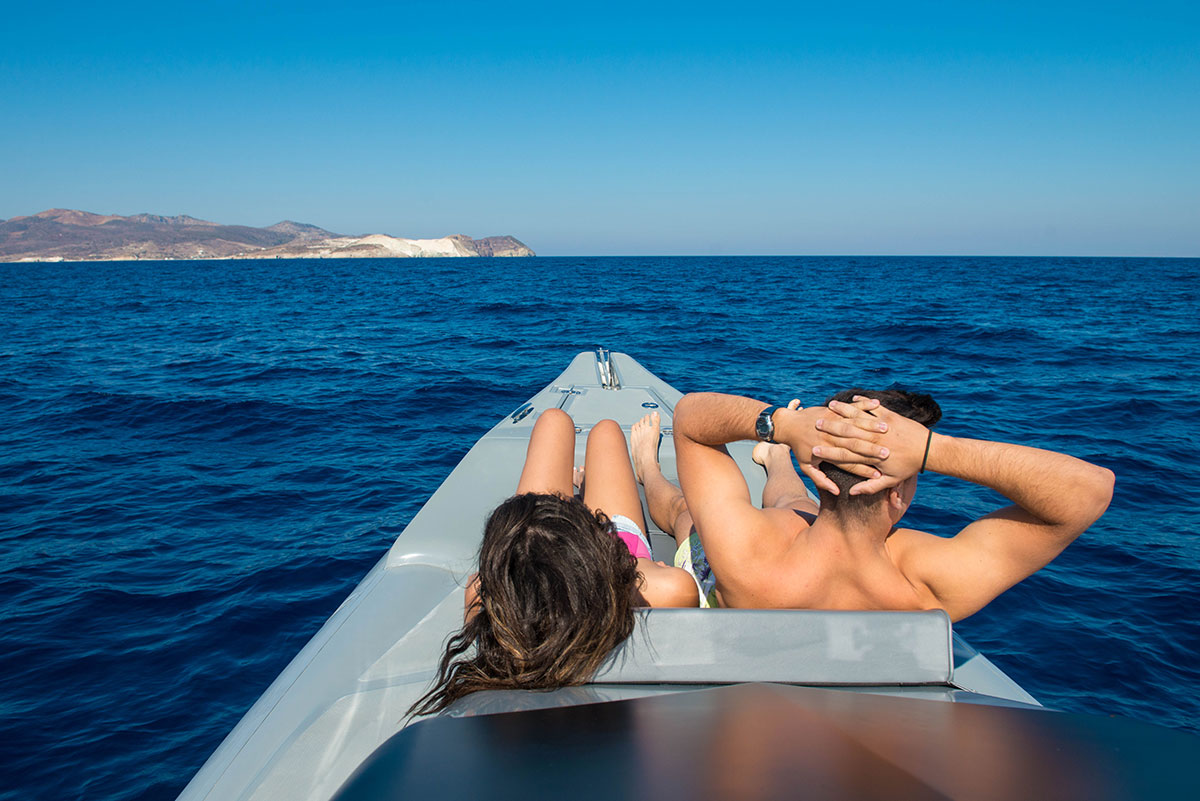 Because your time matters
VIP transfers
Travel with style and speed with our company's 'sea limo' service.
We handle your convenient transportation from where you are (hotel, airport, yacht, etc.) to a seaside destination you wish, quickly and in style.
We take you directly to the seaside hotel or restaurant you wish no matter where it is, without the time limitations imposed by conventional means of transportation.
BUSINESS transfers
Accomplish your business goals quickly and comfortably by saving valuable time, avoiding boat delays and waiting queues in ports.
Combine professional obligations with holidays on the Cyclades islands and use our services to get to business meetings and back to where you are holidaying, comfortably, quickly and safely.
We offer combined land and sea transfer services on the Cyclades islands for your transportation to and from airports, villas, hotels and restaurants.